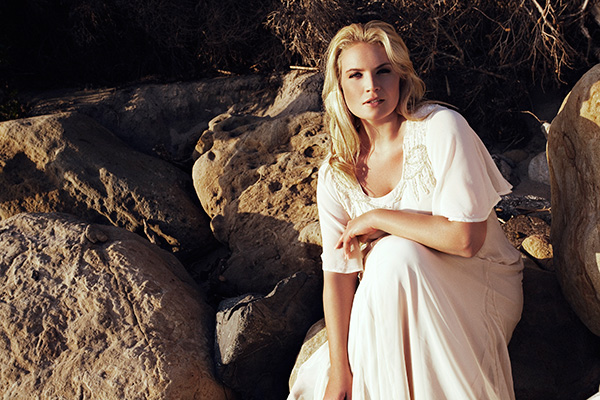 Today we had the pleasure of talking to Nina Blakemore. She's gorgeous in so many ways. Nina is a strong, inspirational woman, we feel very privileged to have had the chance to get her advice on maintaining femininity whilst unapologetically pursuing your goals.
Are you ready to get inspired?
When you close your eyes and imagine an empowered woman, what do you see?
Nina – I see my Beautiful Mummy – the most inspirational, strong, confident and knowledgeable woman whom I have ever met. She is the reason why I am who I am  – she is my muse.
Tell us a little bit about your path to empowerment? What was significant?
Nina – I have had to learn a lot along the way. It has been a pretty rough ride and to be honest, I think I am still growing every day. Empowerment doesn't just happen overnight – your life, situations and circumstances mould you into who you are today but then that might be a completely different person to who you may evolve into in say 6 months or 10 years from now.
The core values are the same though, its just what you chose to do with your life journey that then defines you and of course, as you head on this journey, how you embrace the challenges and issues.
It is so important to learn from your mistakes – remember, it isn't really a mistake if you take something from it and sometimes the Universe has a funny way of putting obstacles in our way to see how we deal with them and then learn a lesson from them. If we don't learn the first time, I believe the lesson is sent your way again until you do.
The failures were significant to me as they made me more determined to succeed and to be honest, are still doing so.
The support from my Family has been monumental – I really wouldn't be here today if it wasn't for them.
What advice or suggestions can you give to women walking the path of empowerment?
Nina – NEVER EVER GIVE UP – Remember the rain doesn't last forever!
The art of positive thinking is huge – what you put out there will come back to you – what you believe you achieve – so no more negative thoughts! Just kick on and as long as you are determined and willing to work hard, you will make progress – albeit slowly sometimes, however remember, a step forward is a step forward – oh and don't compare yourself to everyone's else's clock – you are an individual, with your own timeline – it doesn't matter what everyone else is doing or achieving – this is your story.
I have the "Don't Quit" Poem in my office and I read it on a daily basis.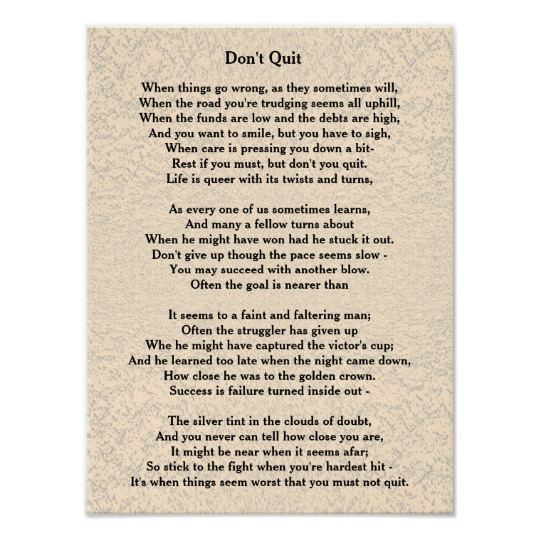 What advice would you give your 20-year-old self?
Nina – Haha! I wish I knew then what I knew now! That's all part of the process – one major piece of advice I would give it to listen to your intuition – as women, we are blessed with a real powerful sense of intuition – if something feels right then go for it – and if it doesn't then its usually for a reason! Also, stay true to yourself – don't try and be someone that you arent – it will catch up with you in the end.
How do you support women to live empowered lives?
Nina – I try and give women as much confidence, support and encouragement as possible – both in a work capacity obviously through my modelling work and of course Love Curves – but also from a personal point of view – in everyday life. I will always compliment women and talk to them, listen to their problems maybe – whatever it is, I always try and build people up – it is so true what Mary Angelou said – "People will forget what you said, People will forget what you did, but people will never forget how you made them feel". Just one kind word to someone may completely change their whole day – you never know what impact you can have on people – even the smallest gesture can mean a huge thing to someone.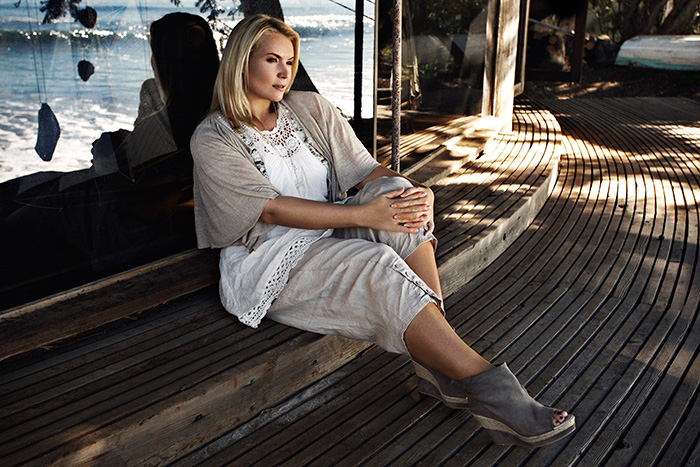 What inspires you?
Nina – Women everywhere really – I look at my friends who have chosen to get married and raise a beautiful Family and they amaze me – how they run a household and look after all these gorgeous children and be a Wife, Mother, Daughter, Friend, Work Colleague etc. is just incredible! Equally, I have friends who have chosen to go down the career route and are now high fliers at some of the top companies in the world and I look at them with awe – always travelling, one ear glued to the end of the phone whilst still being more than capable of spinning more plates than ever before. Women are just incredible – we have so many "hats" that we have to wear on a daily basis and yet, we do it all – we are pretty special! 😉
How do you take care of yourself every day so that you stay balanced and centred?
I have 2 Beautiful Black Bears that are my absolute World – Enzo and Oscar are my two Newfoundlands and they are my Babies!. I walk them every day – we have a routine – I talk to them the whole time we are walking! They must think that I am nuts!! So, on the way to our destination, I download my brain  – tell them all about whats worrying me, my troubles, issues etc and then when we turn round and head back home – we make a plan of action! I know it may sound a little crazy but it works well for me! I don't get as much time to myself as I would like to – this is something that I need to work on – I do have a habit of prioritising everyone else before myself, but I am trying to change this up a little so I can have more time to myself to do what I want to do  – for example, I would love to go back into horseriding which I love, I just need a few more hours in the day!!
What role do men play in supporting empowered women? How have men supported you?
It takes a strong man to handle a strong woman! As amazing as we all are, I believe that everyone needs someone to be "behind the scenes" loving and supporting them. We are not invincible – and sometimes you need someone to be able to catch you when you fall – be that a man or a woman. My Father and my Brothers have always been super supportive of me but,  like I mentioned at the start of the interview, my Mum is the reason I am who I am 🙂