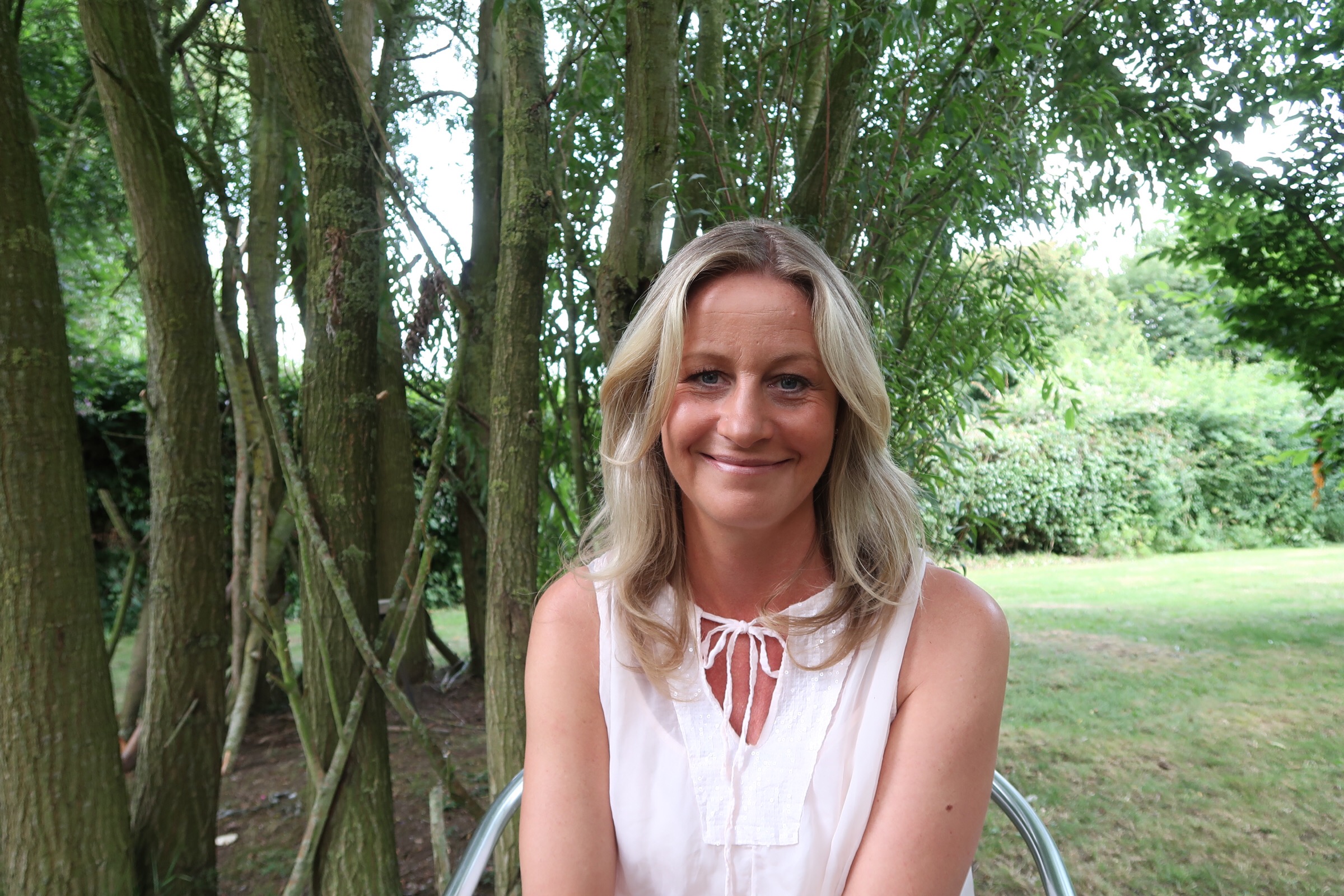 With three boys, all under the age of ten, a puppy, a cat and of course a husband too, there is always someone who demands Jennifer's attention. It comes as no surprise that her days can get hectic, especially when she's filming or presenting for us at QVC.
With such a demanding life style, how does she manage to maintain her skincare regime?
Jennifer's top tip is to simplify your skincare application: she only uses what needs, when she needs it. Sometimes we are tempted to use too many products at a time and this may result in "overworked`' skin. Our favourite beauty products and makeup do not necessarily work best in combination with one another.
So, what should you do if your skin needs hydration, anti-oxidant protection and age-defying care at the same time? Here at 'Bio-Extracts' we are offering a new approach to skincare, giving you the power to personalise your products on a daily basis.
No wonder Jen became a huge fan of Bio-Extracts Home Lab and is using our products daily.
Watch the video below to find out how she does it!
The collection overview
Our moisturisers are the perfect base and starting point on your journey to perfect skin.
We formulate our creams with something special called Lammellar SystemTM.
The Bio-Extracts Lammellar SystemTM's natural 'liquid crystals' are formulated to imitate the structure of our skin. Upon application, pure botanical molecules 'lock in' hydration, ensuring the uniform distribution of the bio-active particles crucial for optimal skin performance. Consider this your second skin, protecting and replenishing your skin as the day goes by, leaving it feeling refreshed and rehydrated.
Our moisturisers are enriched with the Vitamin B complex, (B1, B2, B3, B5, B6, B7, B9, B12.) These essential nutrients are vital for converting our food into fuel, allowing us to stay energised throughout the day.
Aromatherapy is scientifically proven to trigger senses. Smell is the strongest of all senses and is best able to influence brain activity. Olfactory bulbs are part of the limbic system and directly connect to the areas of the brain that process emotion. Our natural, subtle fragrances reach out to the olfactory senses and heighten the enjoyment of using the product.

You can choose between:
Normal Moisturiser for skin types between combinational and dry
Light Moisturiser for oily and problematic skin
Delicate Moisturiser for sensitive skin
Rich Moisturiser for very dry and mature skin
The Boosters
Each of our Boosts is a super-charged serum with an exceptionally high concentration of active plant molecules which help deliver visible results. The phospholipid delivery system of each Boost ensures that the serum with active ingredients instantly absorbs into the skin.
Mix and match our Boosts with the Bio-Extracts moisturiser of your choice to address the skin concerns that matter to you. You can mix up to 4 drops from one Boost or 1 drop from 4 different Boosts at a time on the plate of the moisturiser, and apply the freshly made bespoke cream in one go.
Our unique approach does not only save you the time and effort of layering one serum after another but also allows for the creation of 8191 possible combinations from the 9 Boosts and 4 Moisturiser creams!
Choose from:
Pore Minimising Boost
Redness Relief Boost
Lifting Boost
HA Hydro Boost
Firming Boost
Glow Boost
Anti-Oxidant Boost
Clean To Clear Boost
Anti-Wrinkle Boost
Do we cover all your skin concerns?
Let us know if there is something else you want!
You can shop our products by clicking here.