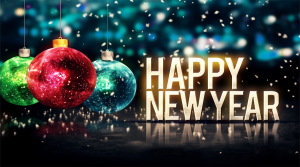 What is the next big thing in 2017?
• We all are excited to see new, safe and results-driven beauty gadgets, easy to use at-home devices to manage our beauty regime more effectively, less time consuming and more pleasant.
• New cosmetic ingredients with strong science and clinically proven results are taking the central stage with the focus on green beauty, cruelty-free and suitable for sensitive skin. The sources are different – from well known sea kelp, avocado, argan oil which give us endless age-defying solutions with the new studies in molecular biology to the very exotic plants grown in Amazonian forests, China and Siberia. Scientists take a close look at the plants used in traditional medicine for centuries to find the ways to most effectively utilise this knowledge combined with the modern biotech science.
• Sustainability – one of the main points for sourcing cosmetic ingredients and packaging. In 2017 this is not a joke!
• Bio-Technology is a game-changing science for youth-activating pro-ageing skincare. The advantage of biotech is more advanced, concentrated and fast-acting formulations. These are formulations which are bio-available, compatible with our skin and make a visible difference.
• How far are we now from the "cleanse, tone, moisturise" routine? Skin treatment with serums is no more considered as sophisticated, everyone does it!
• The popularity of all kind of face and body serums and concentrates continue to grow and now we have boosters – super concentrated serums made with cutting edge science. Boosters could be added to any cream, oil, serum or even makeup to boost the performance.
Is 2017 going to be about a rise of boosters answering any skin concern and easy to use with skin care and makeup?
• The demand for personalised skincare was first registered by researches in over 40s market. There are plenty of reasons "why", but the main one found out by the study is that women at this age have real difficulty selecting products from the wide variety of moisturisers, serums and other skincare products.
A number of DNA-analyses based services were recently introduced to offer personalised creams and serums. Sounds great but how accurate the DNA tests are? To what extend the measurement of 1 or 2 enzymes will really help to defy ageing?
The "mix and match" in-store and at-home services allow to choose your top priority concerns usually from wrinkles, texture, radiance, enlarged pores, redness and a personalised solution will be prepared for you to use.
• How is Bio-Extracts beauty different to this?
First of all, what if your concerns today are wrinkles and clarity but tomorrow it is redness or enlarged pores? Does it sound familiar? Our skin is changing and our priorities are too.
There is a full library of skin care boosters and the number of combinations is endless.
Bio-Extracts consider not only your skin type but also lifestyle such as travel, diet and even your mood, combining well-being and sensorial experiences.
Each of us is unique and we want to take things, beauty including, personally, one size doesn't fit all any more.
You can tailor Bio-Extracts skincare creams and boosters combinations to match your ever-changing and unique skin concerns.
Using the advantages of bio-tech and neurocosmetics, carefully choosing only proven to work, ethically sourced, vegan-certified and cruelty-free skincare ingredients, Bio-Extracts will continue to provide you in the coming new year with a simple way to live with the skin you desire.
Not just a DIY beauty at home, Bio-Extracts provide you with a new level of personalised service with tailor-made solutions to maintain vibrant skin at any age.
Look youthful and be Happy in 2017!
The Bio-Extracts Beauty Team