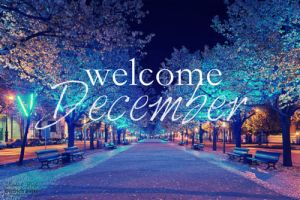 Together with festive season winter brings us a tight, dry skin feeling.
This may result in flaky, cracking skin and even inflammation.
To reverse and prevent flaky and patchy skin we have to include regular skin exfoliation in our skincare regime. Bio-Extracts Clean to Clear exfoliating Boost with Willow Bark Bio-Extract will help to shed dead skin cells and clear pores thanks to the natural form of Aspirin – salicilic acid. This bio-extract acts gently and effectively on the skin, without causing burning, peeling, and skin sensitivity. Use it alone or mix with your face cream.
So, the choir of beauty experts recommends you to use rich moisturisers and face oils for winter, is that always the right solution?
What if one has oily or problematic combinational skin, should they switch to rich creams to block pores and grow the trouble?
And what to do if you are already using rich face cream, is there a way to make it even richer?
Your skin is individual as you are and the solution is to make skin care personal to your needs, skin type and life style.
With Bio-Extract @Home Lab we invite you to make your own "Beauty Lego". This fun and enjoyable experience of bespoke mixing fresh skincare products will target individual skin concerns and is easy adjustable to any skin type and season.
Bio-Extracts Lamellar System Moisturisers offer you a choice of Light (for oily and combinational skin), Normal and Rich (for dehydrated and mature skin).
These innovative face cream works like hydration patch on your skin, like your second skin, delivering moisture to the skin's inner layers and preventing water loss at the same time. Made of highly purified Rapeseed and Coconut oils with addition of the molecule of sucrose from Sugar Cane, the Lamellar System creates a unique structure which 'locks in' moisture inside the skin. The structure of the Bio-Extracts Lamellar System Moisturiser matches the structure of the top layer of our own skin and that's why it delivers immediate moisture that lasts, makes our skin instantly softer, fights lines and wrinkles.
In addition, Light Bio-Extracts Lamellar System Moisturiser contains natural micronized rice powder to absorb the excess of oil and get rid of shine – such a relief for the oily skin!
The Rich version combines bio-extracts of Avocado oil, Mango Butter and exotic Cupuacu Butter, – great for mature and extra dry skin regardless of age!
The Normal Bio-Extracts Lamellar System Moisturiser has "liquid gold" – the molecules of Argan Oil and very pure hydrating Olive Oil.
And you don't have to choose the "richer" face cream for cold winter months.
There is a Bio-Extracts Hydro Boost here for you when you feel you don't have enough hydration!
For the first time we are proud to introduce non-synthetic, 100% pure botanical Hyaluronic Acid!
The highly purified molecule from the seed of the Senna plant is able to hold water up to 1000 times of its own weight. Just one drop of this super-charged serum has to be added to your daily moisturiser for superior hydration.
Now, with Bio-Extracts @Home Lab you don't have to compromise and switch to the face creams richer than you skin likes it to be.