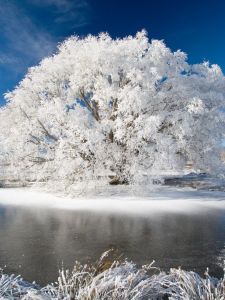 Did you already get lots of tips on what skincare to use during winter time? Here we have more hoping you will find them useful!
First things come first, and tip Number 1 is "Exfoliate your skin", and exfoliate twice more regularly rather than during the warmer months.
Why is that?
Going in and out and back into the house puts our skin under stress. From the cold outside to the dry and hot inside comes a pileup of dead skin cells and the complexion gets a flaky and patchy look.
The best way to keep skin smooth is exfoliation and exfoliation. Remove these dead skin cells debris to give a way to the fresh and young cells which are hopeless without your helping hand to get to the top layer of your skin and make you look instantly younger.
How to?
There is an endless discussion, scrub or peel? Winter is a peeling time (full stop).
For what skin type?
The answer is obvious – for all! But the frequency is different.
What product to use?
Bio-Extracts Clean to Clear Boost is an exfoliating super-charged serum to use alone or to add to Bio-Extracts Moisturiser of your choice.
The key ingredient is Willow Bark Bio-Extract which contains natural salicylic acid, a BHA (think Aspirin) because of its ability to help skin shed dead cells and clear pores.
The natural BHA contained in Willow Bark Bio-Extract is able to contribute the effects of the synthetic salicylic acid without the drawbacks like irritation, associated with it.
How does it work?
Bio-Extracts Clean to Clear Boost naturally exfoliates skin and clears pores and give the skin a clearer, healthier appearance without causing burning, peeling, and sensitivity.
This booster–serum helps to reduce skin inflammation – one of the main reasons for ageing and acne, rosacea, psoriasis, eczema and more unpleasant things.
Willow bark bio-extracts banishes microorganisms, which helps clear these bacteria on the skin that can cause acne, breakouts, white and black heads and other issues.
You know how important it is to use anti-oxidants! The Clean to Clear Boost with its high content of flavonoids and tannins—powerful anti-oxidants, helps protect the skin from damaging free radicals.
Bio-Extracts Clean to Clear Boost improves skin texture: the natural hydroxy acids gently exfoliate dead skin cells on the surface of skin to reveal younger, newer cells underneath.