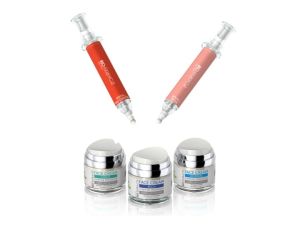 Here at Bio Extracts HQ, we are passionate about healthy living. From what we put onto our skin to what foods we put into our body, we love the natural clean and pure living lifestyle.
But there's one component that is essential to maintaining a beautiful, revitalised glow and positive, healthy outlook towards life and that is: exercising.
We all know working out tones us up and is great for our general health. But did you know that regular exercise is one of the key factors to healthy skin?
Yeah, we're shocked too!
Well it turns out that working up a sweat purifies the skin: when the pores dilate, sweat expels the trapped dirt and oil. The key is to wash your face straight after a workout so all that gunk doesn't go back to your skin.
Our favourite post-workout beauty ritual is below – try it out and be prepared for flawless skin after the gym!
1. Workout!
2. Wash the face thoroughly with SLS-Free cleanser and warm water, dry off the skin patting with a clean towel.
3. To perk up our skin we love using Bio-Extracts Lamellar System Normal Moisturiser with a shot of our GLOW Boost and a shots of our ANTI-OXIDANT Boost.
4. Mix the daily dose of the Moisturiser with the 2 shots of booster-serums right on the lid of the airless jar and apply to clean and dry skin
5. Enjoy the healthy glow!
6. Apply some makeup – optional! We have heard from many people that they skip the foundation after using Bio-Extracts Lamellar System Moisturiser.