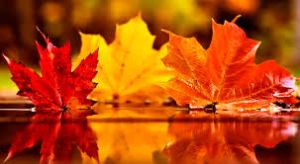 How is it Autumn already? Time does fly by and as the season changes so does the weather. Autumn is a glorious time of the year: the trees look gorgeous, we get to 'stay in' more and we finally get to revel in our warm, cosy Autumn wardrobe.
But Autumn also means brisk winds, sudden drops in temperature and more rain. With those seasonal changes, it's inevitable that our skin is going to react to the harsher weather with skin redness, which we have to mask with foundations and concealers or should we cover up redness by tanning? Oh, this is the exact opposite of what works best for skin redness reief!
Anyone with sensitive skin knows the struggles with redness. Even when you think you've miraculously gotten rid of your flushed skin for a night, you wake up the next morning and there it is again, glaring back at you.
There are many creams and potions that promise to correct redness but often fail to address the underlying issue.
The best creams are hydrating and non-irritating. The Lamellar System Bio-Extracts Moisturisers, Ligth, Normal or Rich depends on your skin type, will deliver rehydration to the thirsty skin straight on application, – this alone will help to enjoy more uniformed complexion.
The colder weather can be very unforgiving on the skin and changes usually mean redness in the complexion. Enter Bio-Extracts new REDNESS RELIEF Boost to save the day! Stop skin exfoliating which may trigger skin allergies, creating more redness and inflammation. Instead you have to seal the cracks between skin cells, with skin-repairing actives. Add by 1 shot of Redness Relief serum boost into your Bio-Extracts Moisturiser, every morning and night.
This serum – Booster's key ingredient is derived (with a little help help of bio-technological science) from the White Wallaba – a tree that grows far, far away in the rainforests of French Guinea and extremely rich in natural flavonoids aimed to reduce skin hyper reactivity. Used in traditional medicine for centuries, this plant-derived molecule fights inflammation in the skin in order to help strengthen its barrier, reduces skin redness and ensures skin's own protective barrier works at its best.
As skin redness is neutralised , skin clarity is finally restored and skin irritation is relieved – something we all want to hear because the last thing we need is a face as red as the Autumn tree leaves!