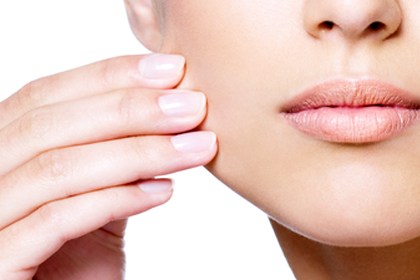 Do you know your skin type?
Is your skin dry or dehydrated? You can quickly determine your skin type, but it's worth taking a few minutes to learn how to do it. Once you got that right, you can select skin care which will siut you best.
If you're using the wrong care and products, well bad news because your money is going down the drain *sob*
But don't panic! We have a solution
We're experts in skin care, so we've done all the hard work and research for you. Have a look at our simple skin-type guide, identify what skin type you have and voila! You've got a match with one of our heavenly moisturisers. You're welcome!
So if you want the down-low into getting beautiful skin, read our guide and change your skin for better, forever.
Normal Skin
Ugh, we are so jealous! Normal skin is what everyone wants: the skin is hydrated nicely and it's not too dry and not too oily – it's just right! You lucky thing – all you need is our Normal Moisturiser.
Characteristics:
• No or few imperfections
• Radiant complexion
• Barely visible pores
• Firm to touch
• Smooth
Dry Skin
Dry skin can be such a bummer – the skin has the tendency to crack, peel and get itchy, making you feel self-conscious. Ugh, can we just have a solution?!? Well we do! For Dry skin, our dreamy Rich Moisturiser is the perfect match.
Characteristics:
• Dull, rough complexion
• Red patches
• Rough to touch
• Less elasticity
• Visible lines
Oily Skin
Some people get embarrassed by their oily skin, but it's totally natural! Your skin is a living thing, so its always changing – oily skin can be triggered for tons of reasons like the weather (we would like some more sunshine, please!) or if you're having a particularly stressful week and believe me, we've all been there!
Our Light Moisturiser is a match made in heaven for oily skin because it provides light coverage with the power of re-hydration and oil absorption – praise the skin gods!
Characteristics:
• Enlarged pores
• Excessive oil
• Dull or shiny complexion
• Blackheads, pimples and/or other blemishes
Combination Skin
This one's a tricky one. You wake up one day and your skin can be dryer than the Sahara is in some areas and then oily in others (we're looking at you, T-zone) but don't worry! Don't think you're the only person in the entire universe to have Combination Skin because it's THE most common skin type.
It makes life a bit more confusing but no matter, we have the solution! Because the skin needs care in different areas, we recommend getting all three of our Moisturisers to mix and match, depending on your needs that day (go on, your skin deserves it!)
Characteristics:
• Larger pores
• Shiny skin
• Blackheads
After reading that, you've officially become blessed with superior skin-type knowledge. Congratulations!
So… What type is your skin? Now that you know, we have the solution to all your skin dilemmas.
Discover our range and you're well on your way to healthy, flawless skin!